About US
Nanjing Roadsky Traffic Facility Co.,Ltd. (Roadsky Corporation) is a leading road marking solutions provider in China, which can manufacture full range of road marking products and provide full technical support for road marking project.
As a leading road marking products manufacturer in China, Roadsky is specialized in the research, production and sales of road marking equipment and materials. Roadsky has exported road marking equipment and materials to more than 100 countries in Africa, North America, Central and South America, the Middle East, Southeast Asia, Central Asia, Europe and Oceania etc.
The main products are:
1. Road marking equipment: thermoplastic road marking machines, cold paint road marking machines, two component road marking machines, thermoplastic paint pre-heater, road marking remover and auxiliary equipments.
2. Road marking materials: white and yellow thermoplastic road marking paint, cold solvent road marking paint, two-component road marking paint, intermix and drop on glass beads, petroleum resin and road marking tapes etc.
3. Accessories: Wearing parts of machines such as glass beads dispenser, marking die shoes, side blades, rear blades, spray guns and steel brushes etc.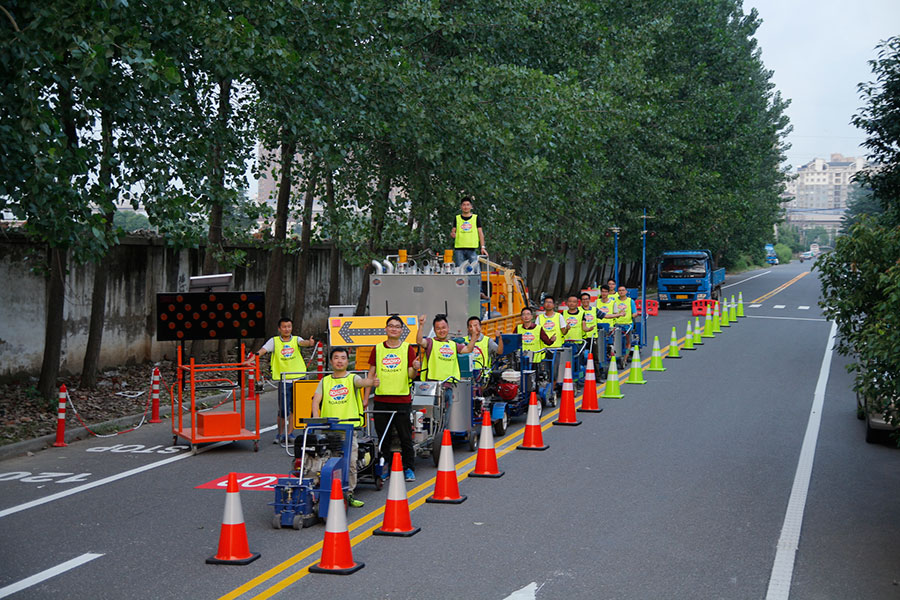 Roadsky is able to provide technical support of road marking projects, including equipment operation and maintenance, road marking project instruction and training of workers etc. Roadsky can dispatch experienced workers to assist the works of entire road marking project.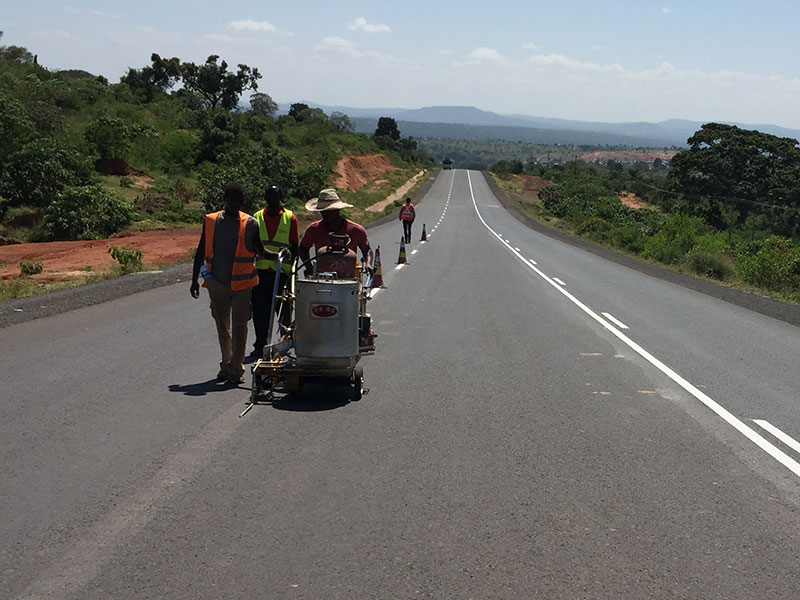 As road marking solution provider, Roadsky is capable of providing not only all the raw materials and equipments for the production of thermoplastic paint, but also the training program of the thermoplastic paint production line for the customers. In addition, we are also engaged in the transfer of technology on which our company lay particular emphasis.