What Is Road Paint Made Of?
As we all know, road marking paint is very important to road marking projects.
Today, i am going to tell you what is road paint made of and how to choose the best road marking paint.
What is road paint made of?
Road marking paint is made from thermoplastic resin mixed with titanium-dioxide pigment and tiny reflective glass beads. You can use professional road marking machine to deliver the paint on the road under control. The glass beads are also significant because add the glass beads to road marking paint will make marking lines possess reflectivity.
How to choose road paint?
Our company Roadsky Corporation is the leading manufacturer of road marking solutions. 18 years of experience. We can provide factory quality road marking paint and glass bead. We also offer free technical support. The color of thermoplastic paint is yellow and white. Because the two colors are the most common color. They are widely used in thermoplastic marking projects. Both white and yellow thermoplastic road marking paints are renowned for strict quality control and competitive price. Due to the different construction needs of different countries, we offer custom service. You can choose paint of different standards and color to meet your demands.
Besides that, you can also wholesale glass beads for road marking on our website. We have three types of glass beads so that you can distinguish them from each other by size of particles. The three types are British Standard, American Standard and China Standard for you to choose. We are supplier and manufacturer of glass beads of good chemical stability and certain mechanical intensity and hardness. Most importantly, we guarantee factory quality and wholesale price.
Here are some Pics about our products: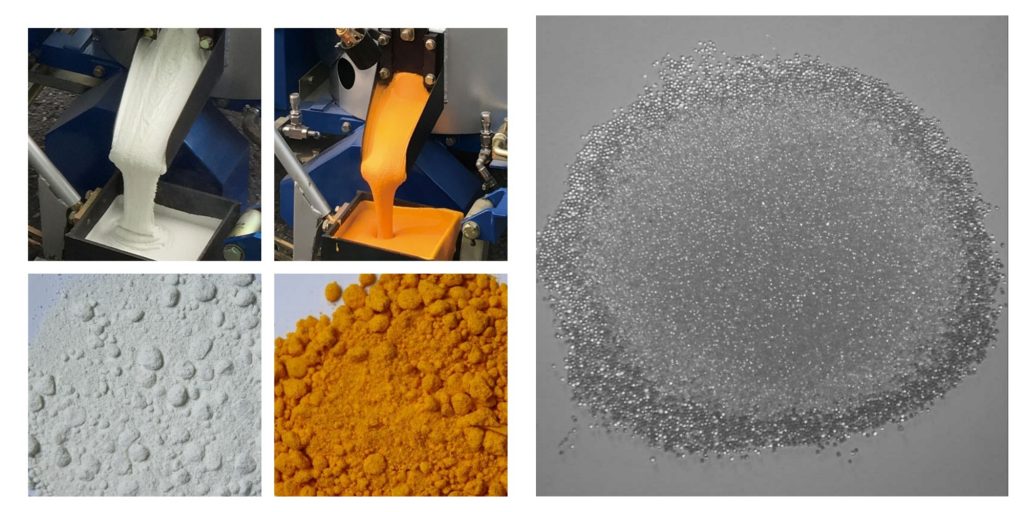 So if you want to know more about the road marking materials, you can visit our website to get more information & price list.