BASIC INFO Packing Working On-Site
Thermoplastic marking is widely used in highway and street constrcution. White and yellow are the most common color used in thermoplastic marking projects. Roadsky is leading thermoplastic road marking paint manufacturer in China. Both white and yellow thermoplastic road marking paints are renowned for strict quality control and competitive price. Paint in different standards and color are also available to meet the different construction needs.
The difference between thermoplastic and cold marking
Specification:
Color: Yellow, Orange, Red and etc
Heating Temperature: 150℃-220℃
Material: C5 Petroleum Resin, CaCO3, Wax, Glass Beads, EVA, PE and so on.
Package: 25kg/bag, by plastic woven bag. One 20' container can load Max. 25 tons.
Application: Suitable for all kinds of road marking, straight line, dotted line, curve, oriented arrow, letter and etc.
Different Standards:
AASHTO Standard
Components
Specification
Test Result
Resin
≥20%
22%
Titanium Dioxide
≥10%
10.20%
Glass Beads
≥30%
32%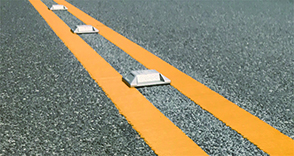 British Standard
Components
Specification
Test Result
Resin
≥20%
21%
Titanium Dioxide
≥10%
12%
Glass Beads
≥20%
21%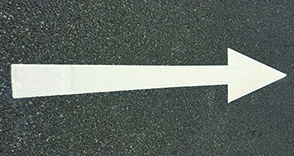 China Standard
Components
Specification
Test Result
Resin
≥15%
16.10%
Titanium Dioxide
≥5%
8%
Glass Beads
≥20%
22%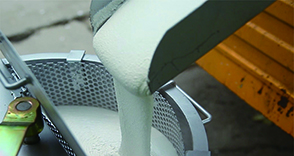 Production and test of the paint:
Other Colors: